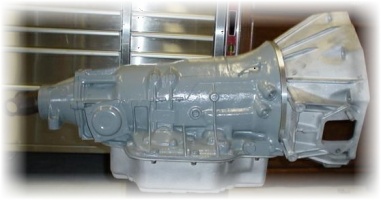 JW Performance Transmissions TH400
The TH400 is a General Motors 3-Speed Automatic Transmission which was produced from 1964 to 1988 for heavy-duty applications. Used extensively in drag racing, it is fully supported by the aftermarket and is capable of being built to handle 2500HP. It is a stand-alone transmission that does not require a special wiring harness for installation.
The base model BDE/JW TH400 is fully rebuilt and capable of withstanding 1000HP. It includes a trans-brake, *NEW* aluminum reverse pattern manual valve body (lighter and quicker shifting), Torrington thrust bearings, cast aluminum deep pan, and the GM bellhousing is properly machined off to allow the BDE Nissan Adaptor to bolt-on without any extra work.
A 90 day limited warranty against defective parts and workmanship is provided by JW for their rebuilt TH400s.
Email for price