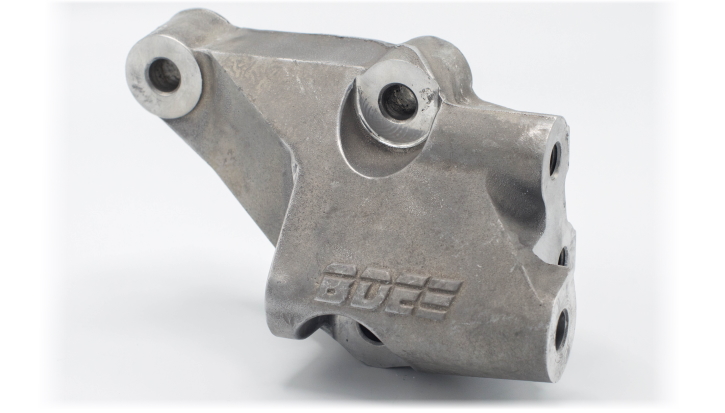 Lightweight VG30DE(TT) Aluminum Alternator Mount
The stock Z32 alternator mount is an overweight, cast iron lump - BDE's new replacement mount is cast from A356 aluminum, heat treated to T6 specification and has been patterned as a dimensional duplicate of the OE cast iron mount with the primary purpose of removing unnecessary weight; the stock iron mount weighs 4.1 lbs. while the BDE mount weighs in at only 1.6 lbs.
This is BDE's first venture into casting and we've teamed up with an extremely capable local foundry to fabricate the pattern, cast, heat-treat and machine the parts. We are proud to say these are 100% made in the USA and we are excited to see what other cast aluminum Z32 products may be possible.
Note: The OE bolts will all work with this mount. The ARP bolt kit pictured below is not required or included, but it is available separately.
Price - $60.00
Click on the images below for a larger view (this will open a new window).