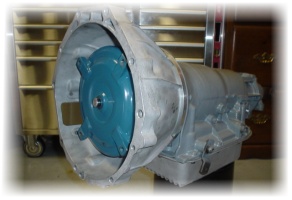 The BDE TH400 kit is organized into stages to allow you to choose only the components needed or customize to your liking. For more information on each of the components, click on the links below.
Stage I Adapter Plate and Bellhousing Modifications
Stage II TH400/Z32 Crossmember
Stage III TH400/Z32 Speed Sensor
Stage IV Z32 Hurst Quarterstick Shifter Mount
Stage V TH400/Z32 Dipstick and Filltube
JW Performance TH400 Transmission
JW Performance TH400/VG Hybrid Torque Converter
Parts needed to complete the conversion but currently are not supplied by BDE are: flexplate, driveshaft, trans cooler, trans mount, torque converter pilot bushing, and shifter; PN and supplier recommendations are available upon request.